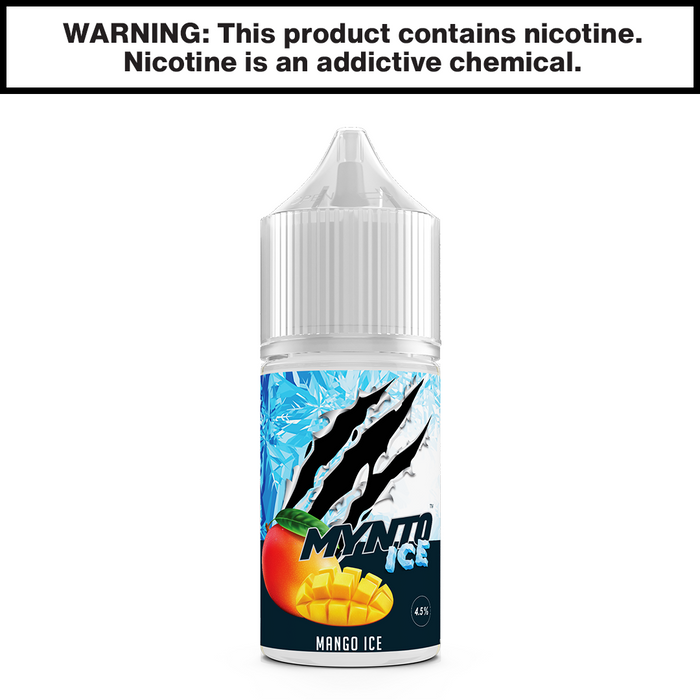 DripFire Mynto Ice | Mango - Nic Salt eJuice (30ml)
DripFire's MYNTO Ice salted e-juice line...
A cool and refreshing menthol with the juicy sweetness of a ripe mango make for a satisfying and smooth vape. This is a perfect choice for anyone that enjoys mango or menthol flavors. Sure to impress!
This salted edition is made with a formulation of nicotine salt and are ONLY for pod-type systems like the Suorin Air, Vagon, iShare and Drop. DO NOT use this juice in your regular sub-ohm vape devices! i.e. Smok Beast tanks and the like.