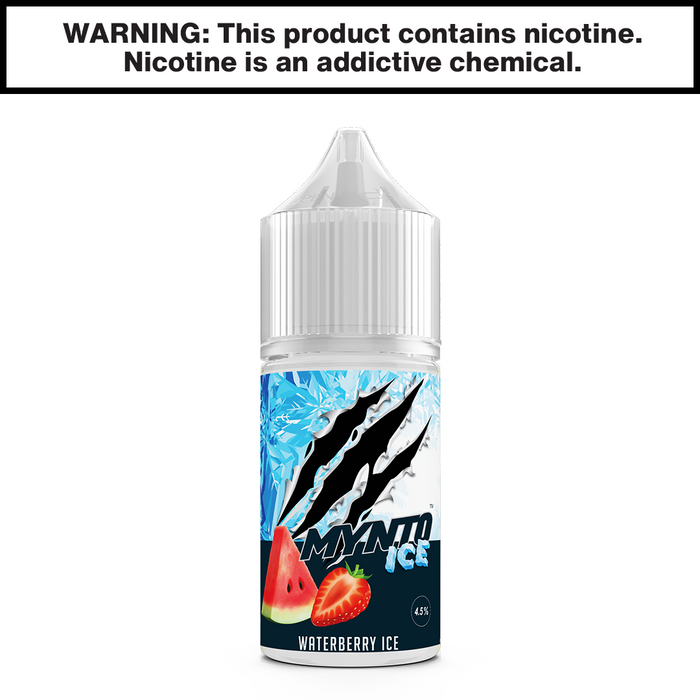 DripFire Mynto Ice | Waterberry - Nic Salt eJuice (30ml)
DripFire's MYNTO Ice salted e-juice line...
This perfectly balanced icy menthol paired with juicy watermelon and sweet strawberries will steal your attention! This is a winner for everyone, and a perfect all day vape.
This salted edition is made with a formulation of nicotine salt and are ONLY for pod-type systems like the Suorin Air, Vagon, iShare and Drop. DO NOT use this juice in your regular sub-ohm vape devices! i.e. Smok Beast tanks and the like.