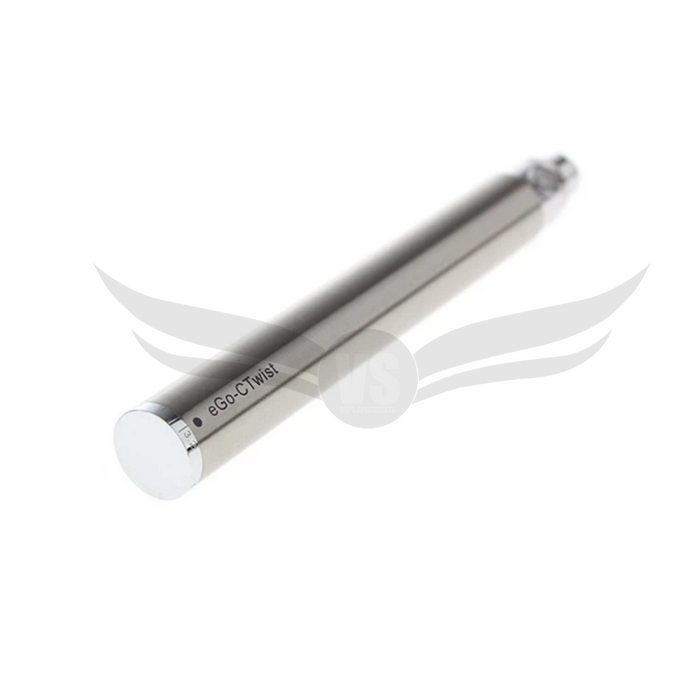 eGo-C Twist - 1300mAh Variable Voltage Battery
This pen style e-cig battery is built with an internal 1300mAh/1500mAh capacity making it's charge last a day and a half to two days on a full charge! The device's sleek high quality design makes it easy to transport.
As a variable voltage device, the eGo C Twist, allows you the ability to adjust the voltage of your battery. The voltages range from 3.3V-4.8V.
The eGo C Twist battery also has an eGo/510 threading making it compatible with eGo/510 clearomizers, cartomizers, atomizers, and cartridges.