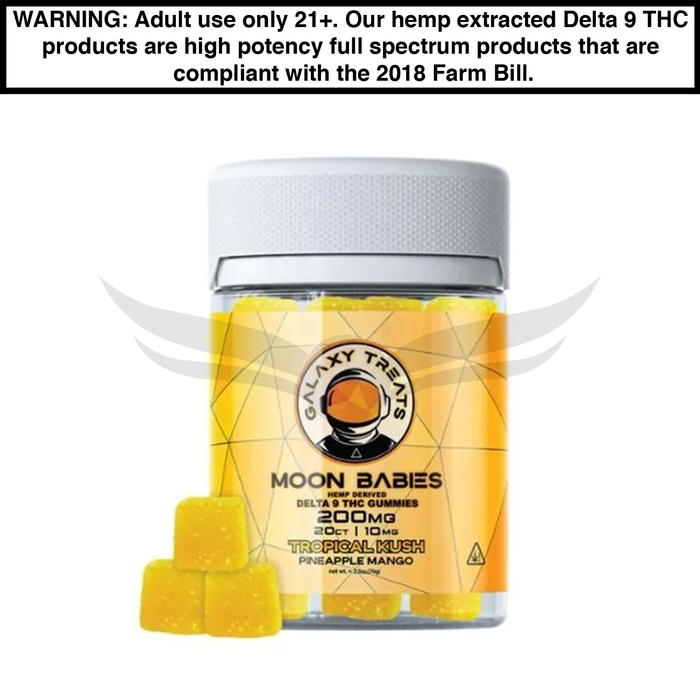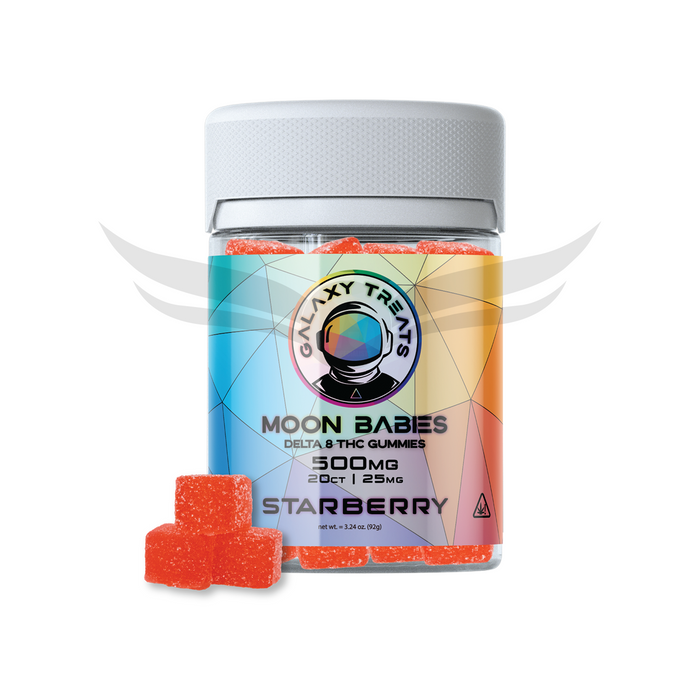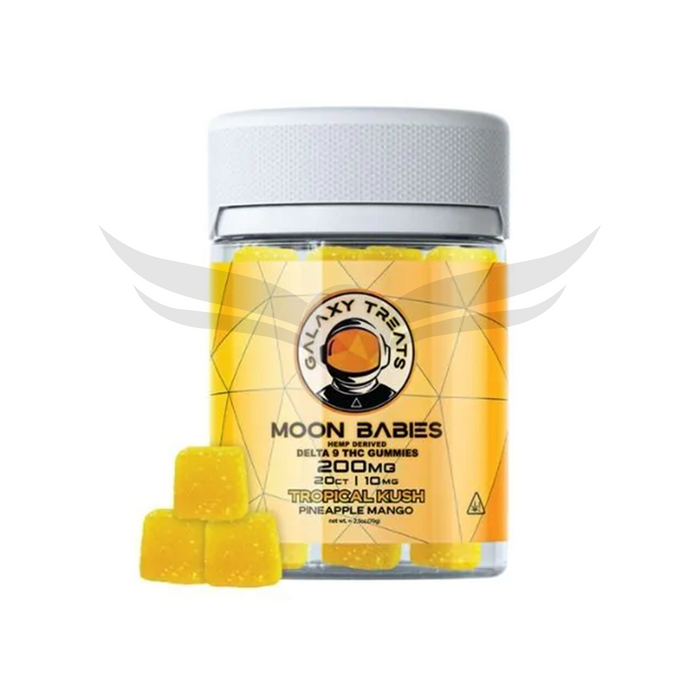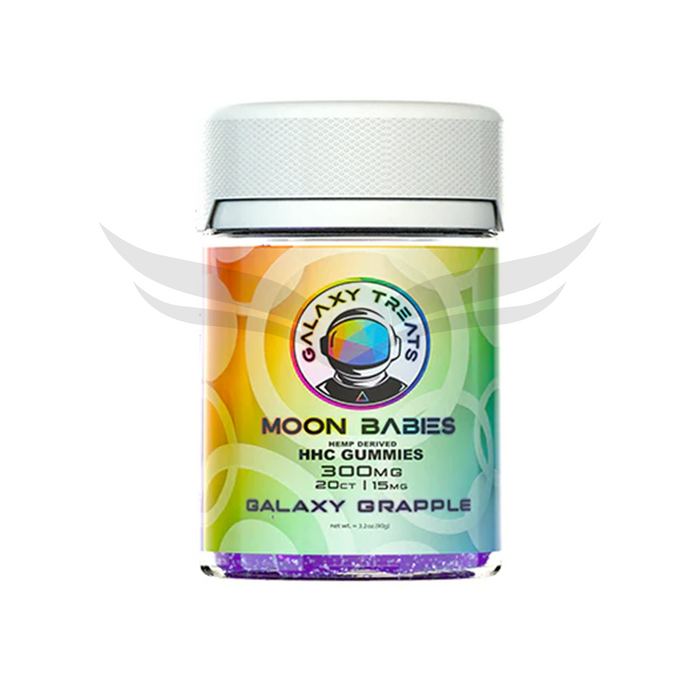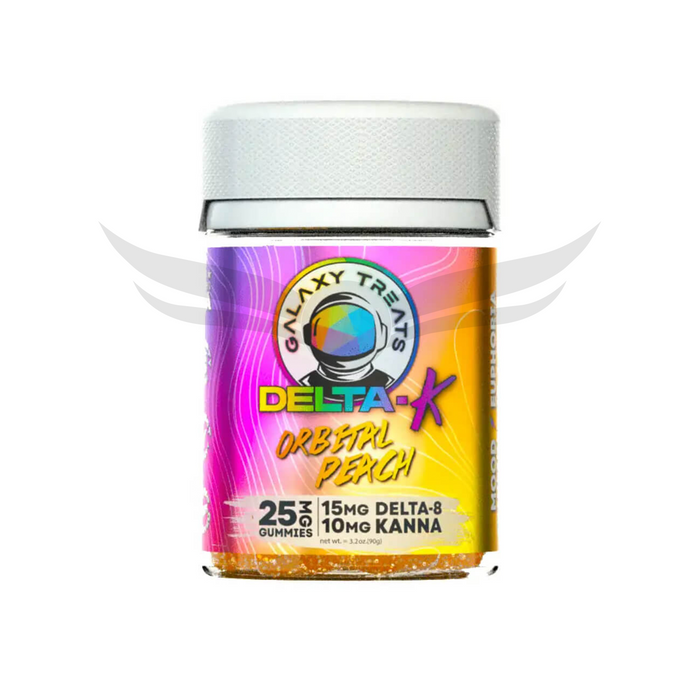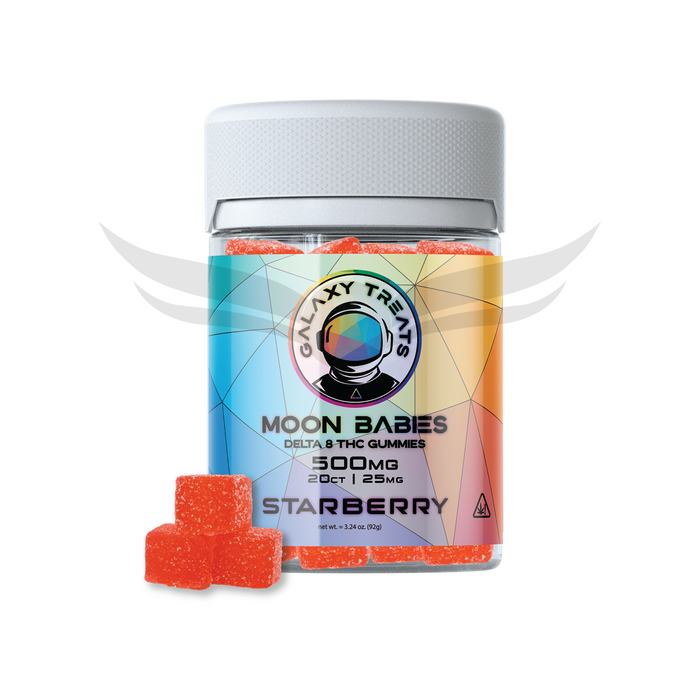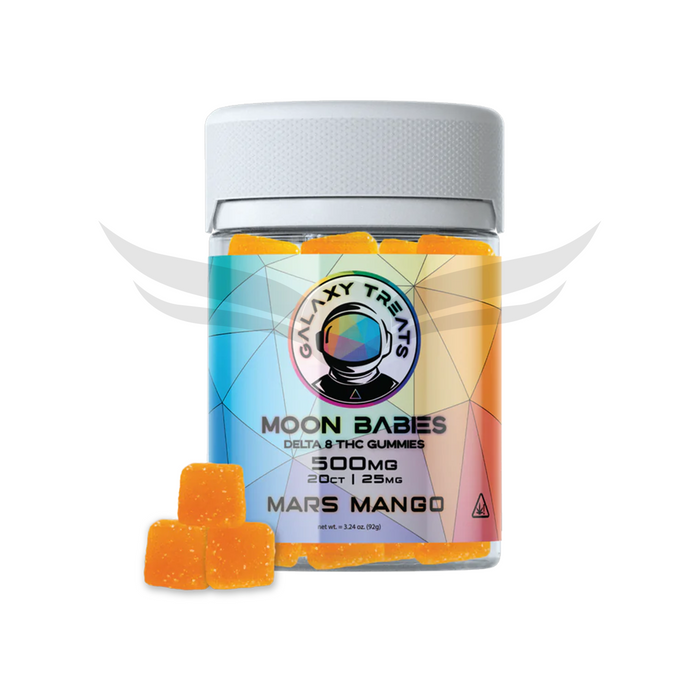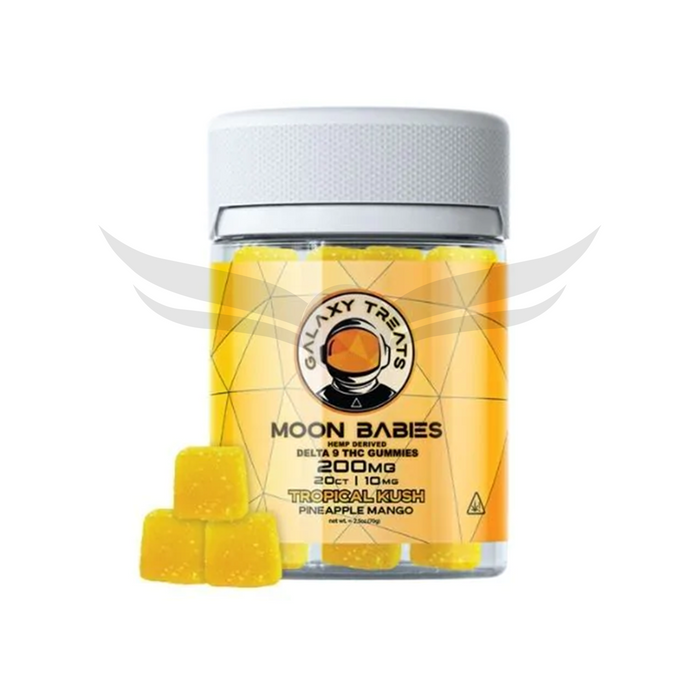 Galaxy Treats - Moon babies Gummies | 20 Per Bottle Delta 8/ Delta 9/ HHC/Delta K
Galaxy Treats - Moon babies Gummies - Delta 8/ Delta 9/ HHC/Delta K | 20 Per Bottle | 25mg per gummy
With our affordable "Grab & Go" price point, Galaxy Treats is bringing Delta 8 / THC-O / HHC / Delta 9 Gummies in for a landing. You don't have to buy the entire galaxy; you may just buy a few planets. This way, your worry-free trip to the moon won't be ruined by a big price tag.
Flavors:
Delta 8: 
BlueRazz Rocket | 500mg
Mars Mango | 500mg
Strawberry |500mg
Summer | 500mg
Space Pie | 500mg
Delta K (D8 + Kanna Blend):
THC-O:
Planetary Peachberry | 500mg 
Citrus Melon Comet | 500mg
HHC:
Galaxy Grapple | 300mg
Pluto's Punch | 300mg
Delta 9: 
Tropical Kush | 200mg
Berry Melon Lifter | 200mg
Warning: This product is not intended for use by minors , those with a heart condition or if your a pregnant or nursing a child. 
Please be sure to educate your customers not to: 
Do not use this product if you have any health conditions.




Do not use this product if you are minor under the age of 21.

Do not use this product if you are pregnant or nursing.


Do not drive or operate any heavy machinery while using this product.
Features:
Serving size recommend starting with 1/2 gummy 
Extraction medium is hemp
Keeping Refrigerated after opening is advised. Never store anything in a humid environment or above room temperature.
Includes:
1- 20 Count Bottle / 500mg / 300mg / 200mg