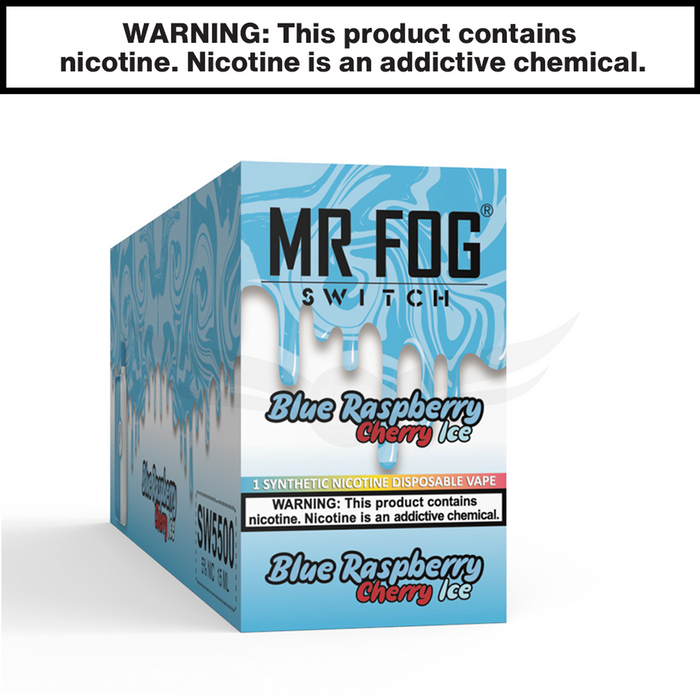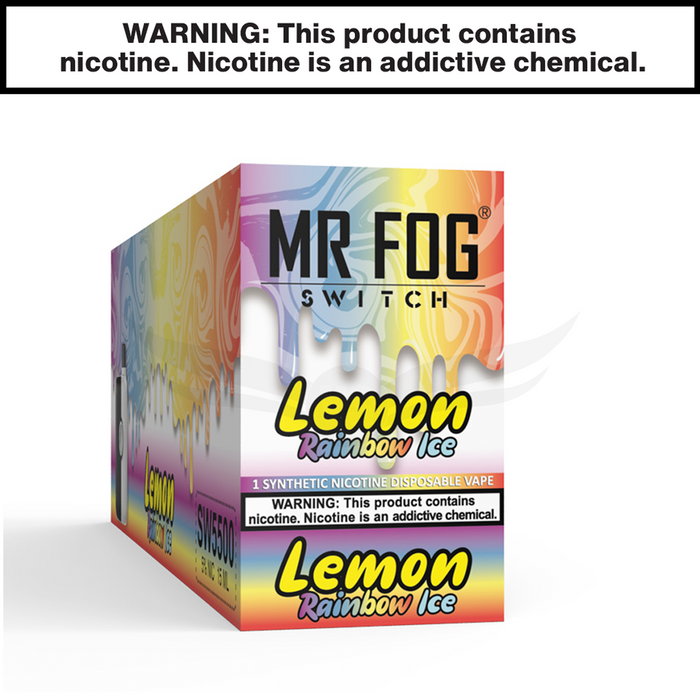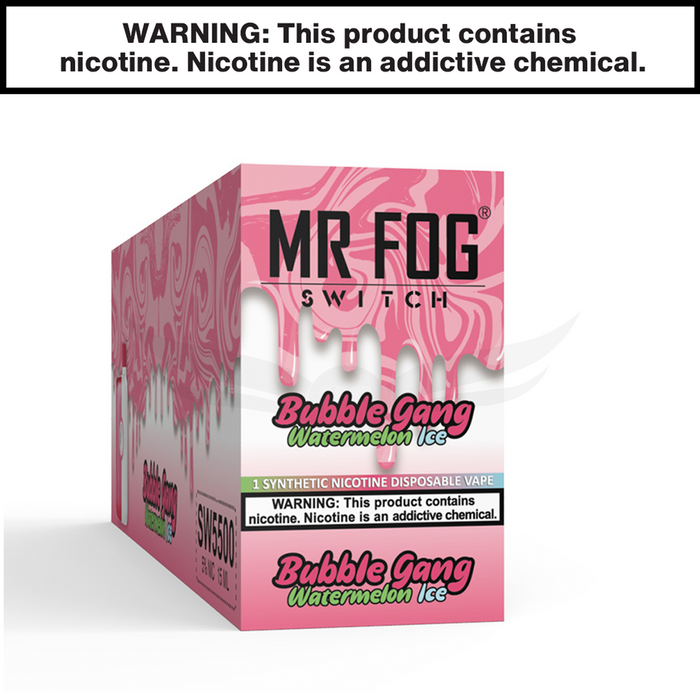 MR FOG Switch 5500 Disposable (10 PACK)
MR FOG | Switch Disposable | 5500 Puffs | 15 ml  (10 PACK)
The all NEW Mr. Fog SWITCH 5500 vape kit stands out because it prioritizes both power effectiveness and dependability. Rocking a 650mAh internal battery, MR FOG Switch is packed with 5% synthetic nicotine, 15ml's of pre-filled e-juice, and  produces a delightful buzz, a satisfying throat hit that lasts for over 5500 puffs!
Despite its small compact size, it offers all the convenience you require without compromising on quality or performance.
The Mr. Fog SW5500 SWITCH vape box is a chic accessory with its ergonomic mouthpiece, progressive pattern, streamlined design, and silk-like finish. The flavor is incredible, and it's as tough and durable as they come, giving you the best of everything you love in a vape. 
 10 AMAZING FLAVORS:
Rainbow Ice
Strawberry Watermelon Kiwi Ice
Blue Raspberry Cherry Ice
Blueberry Raspberry Lemon Ice
Watermelon Bubble Gum Gang Ice
Mint Menthol Ice
Watermelon Strawberry Apple
Raspberry Banana Ice
Raspberry Green Apple
Kiwi Watermelon Acai Ice
 Features :
Prefilled with 15ml E-Juice
650 mah Battery
5% Tobacco Free Nicotine
Mesh Coil
5500 puffs approximately