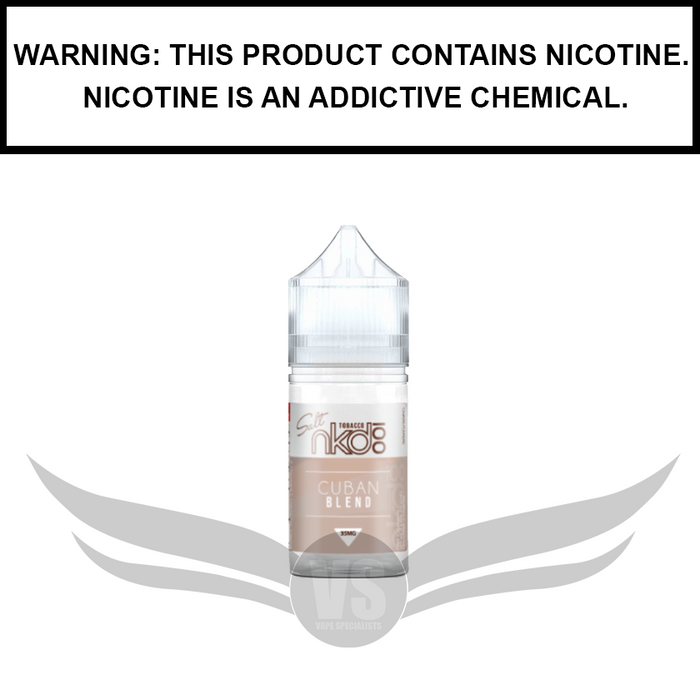 Naked100 | Cuban Blend - Nic Salt eJuice (30ml)
Cuban Blend by NKD 100 Salt E-Liquid combines the delectable aromas of freshly rolled Havana Cigars hailing from the island nation of Cuba, capturing the deliciously fragrant tobacco notes to be crossed with tasty nicotine salts.
Warning: This product is not meant for use in devices that reach sub-ohm resistance. We recommend this liquid to be used in pod-based, closed systems devices, and ultra low-output atomizers/mods. Every salt-based nicotine e-juice contains significantly higher levels of nicotine per milliliter.
NKD 100 Salt E-Liquid - Cuban Blend Features:

30mL Glass Bottle

Dropper In Bottle

Nicotine Salts Formulation

Crafted For Ultra-Low Wattage & Pod-Based System

Made in USA

Available nicotine: 35mg, 50mg