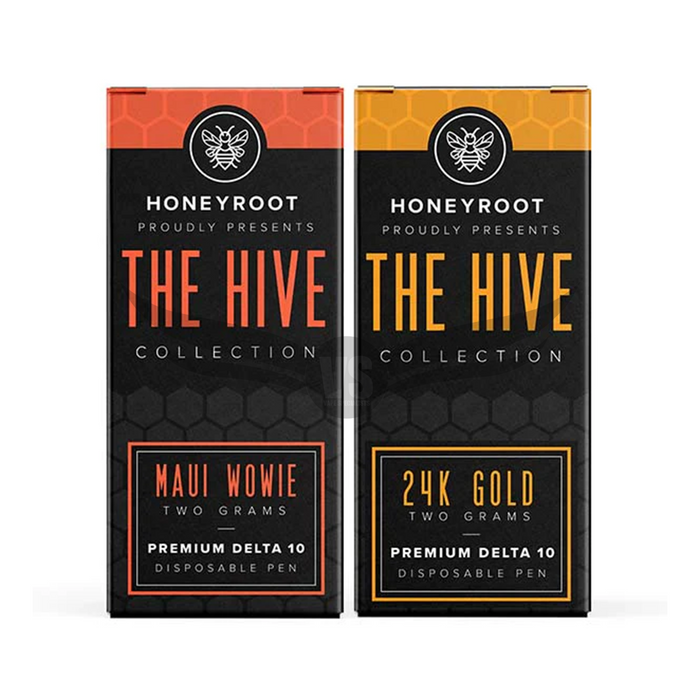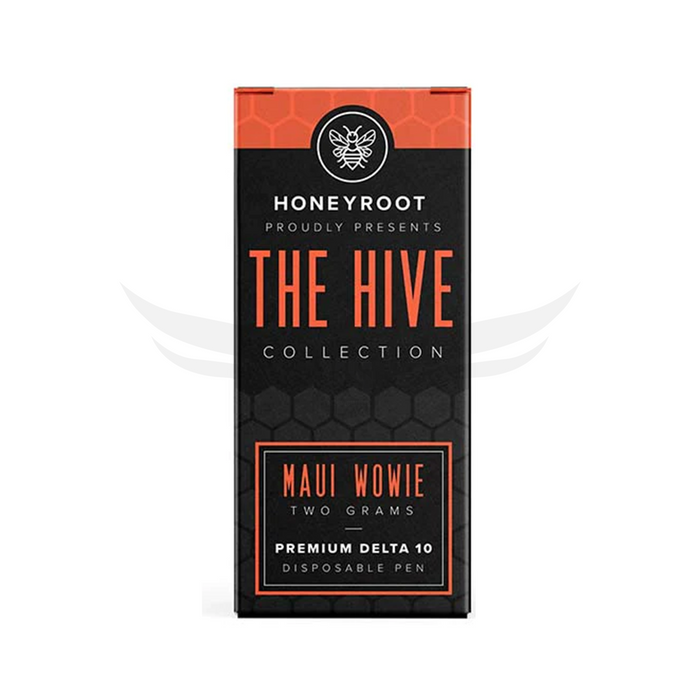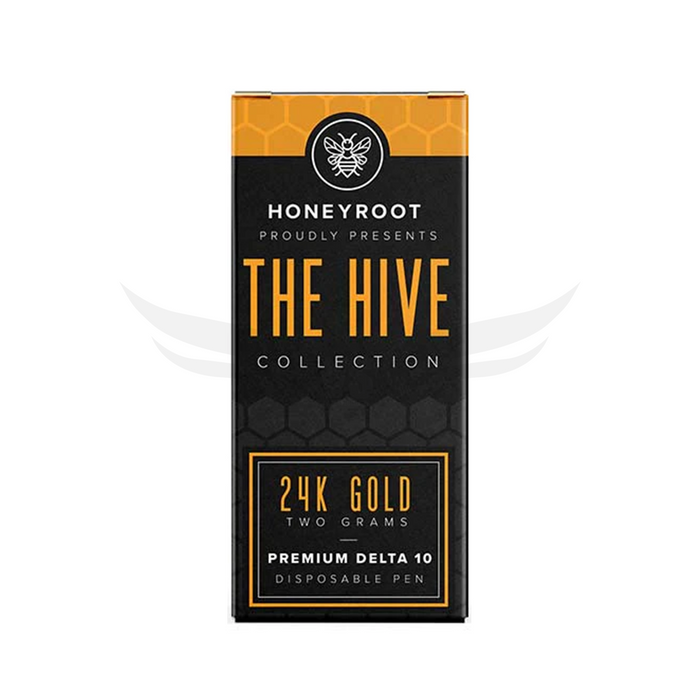 Honeyroot The Hive Delta-10 Disposable | 2-Grams
Honeyroot The Hive Premium Delta-10 Disposable Pen | 2-Grams
Description:
One of the strongest cannabis combinations in a disposable is available to you by Honeyroot Wellness. Each single-use container contains 2000mg of a blend of Delta 8 and Delta 10 THC. Take advantage of Delta-10's disposable form's simplicity of usage. Since the battery is integrated into the device, there is no need to worry. Simply unwrap the packet and start eating.
Flavors: 
24K Gold -Hybrid - Relaxed, Sweet, Euphoric
Maui Wowie - Sativa - Calm, Relaxed, Night Time
Features:
Each vape cartridge comes with a high-quality, disposable 2 gram container that holds 1ml of D10 + D8 hemp extract.
Less than.3% Delta 9 THC and about 90% Delta 10 + Delta 8 THC.
Warning: This product is not intended for use by minors , those with a heart condition or if your a pregnant or nursing a child. 
Please be sure to educate your customers not to: 
Do not use this product if you have any health conditions.




Do not use this product if you are minor under the age of 21.

Do not use this product if you are pregnant or nursing.


Do not drive or operate any heavy machinery while using this product. 
Includes:
1 - (2gm) Honeyroot The Hive Delta-10 Disposable Vape