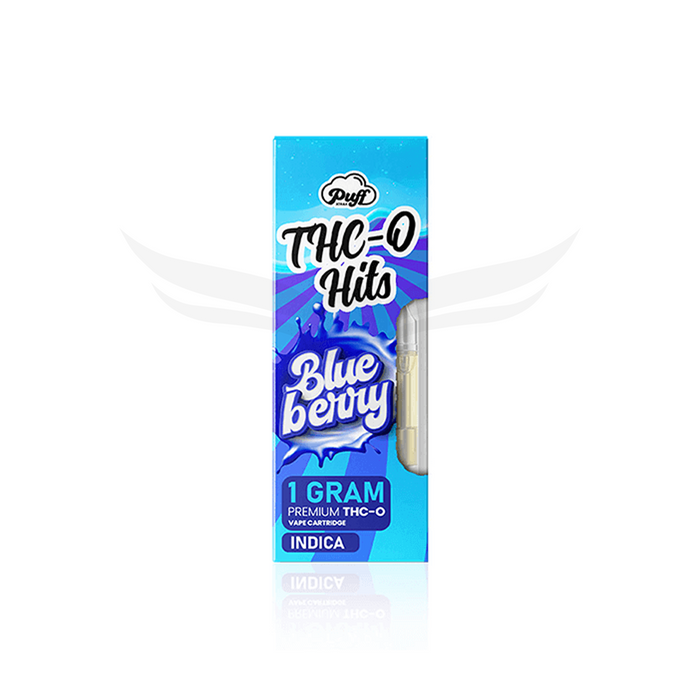 Puff Xtrax THC-O Hits Delta-8 Cartridges | 1gm
Puff Xtrax Premium THC-O Hits Delta-8 Vape Cartridges | 1-Gram
Flavors/Description:
SFV OG: A traditional hybrid-dominant Indica strain noted for being potent. This A traditional hybrid-dominant Indica strain noted for being potent, SFV OG THCO Vape Cart by PUFF XTRAX is a powerful hitter. This Indica strain has a pedigree to the Afghani landrace strain and was developed in the San Fernando Valley (thus the designation SFV). The SFV OG THC-O Vape Carts from Puff Xtrax have scents of lemon, pine, skunk, and sweetness. SFV OG Vape Carts are euphoric, relaxed, and creative while enhancing mood and general happiness.
Maui Wowie: This is a classic sativa strain that is known for being strong. Maui Wowie THC-O Vape Carts from Puff Xtrax have an aroma of tropical pineapple and mango with hints of pine and pepper that will take you right to the beaches of Hawaii, where this strain was first grown. The effects of Maui Wowie will leave you feeling energetic, uplifted, and creative.
Dos Si Dos: A world-famous strain blending Girl Scout Cookies and Face Off OG. Puff Xtrax THCO Dos Si Dos Vape Carts are known for its mixed head and body euphoria and stress-relieving effects, making it a perfect strain for unwinding after a long day. Our Dos Si Dos vape carts feature classic OG aromas of pungent, sweet and earthy.
Blueberry: A real A-List strain that reached new heights after winning many awards for being the best Indica strain. This Indica strain, which is a cross between Purple Thai and Thai, is just right. Blueberry THC-O Carts from Puff Xtrax have the sweet taste of fresh blueberries and relaxing effects that make you feel happy for a long time. Many people use blueberry's effects to help them deal with pain and stress.
Northern Lights: One of the most popular strains of all time, it is known for making people feel happy and relaxed. The flavor of Puff Xtrax Northern Lights THCO Vape Carts is sweet and earthy, with hints of pine and citrus. You can't go wrong with our Northern Lights THCO Vape Cartridge if you want a tasty way to relieve stress and body aches. 
Warning: This product is not intended for use by minors , those with a heart condition or if your a pregnant or nursing a child. 
Please be sure to educate your customers not to: 
Do not use this product if you have any health conditions.




Do not use this product if you are minor under the age of 21.

Do not use this product if you are pregnant or nursing.


Do not drive or operate any heavy machinery while using this produ
Features: 
Premium Hemp Derived THC-O Oil 1mL/1000mg per Cartridge CCELL® Coil Technology
Lab-tested for Potency and Quality

Delta-9 THC content is below 0.3%

No filling or cutting oils such as VG, PG, PEG, MCT, or Vitamin E

Ingredients: THC-O Distillate, Terpenes

Includes:
1 - Puff Xtrax THC-O Hits Delta-8 Cartridge (1gm)